---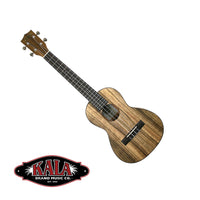 Sale
Kala Pacific Walnut Series KA-PWT-LH Left-Handed Tenor Ukulele
Sale price $ 159.00 Regular price $ 209.00
This item is currently out of stock. Click here if you'd like us to let you know when Kala Pacific Walnut Series KA-PWT-LH Left-Handed Tenor Ukuleles are back in the House, or simply "Add To Cart" and we'll get you the next one in stock!
The Pacific Walnut ukes feature rich, dark brown grain patterns against a light brown body.

Their sound is crisp with a focused, clear tone. They represent a high-end look and sound at a very affordable price.